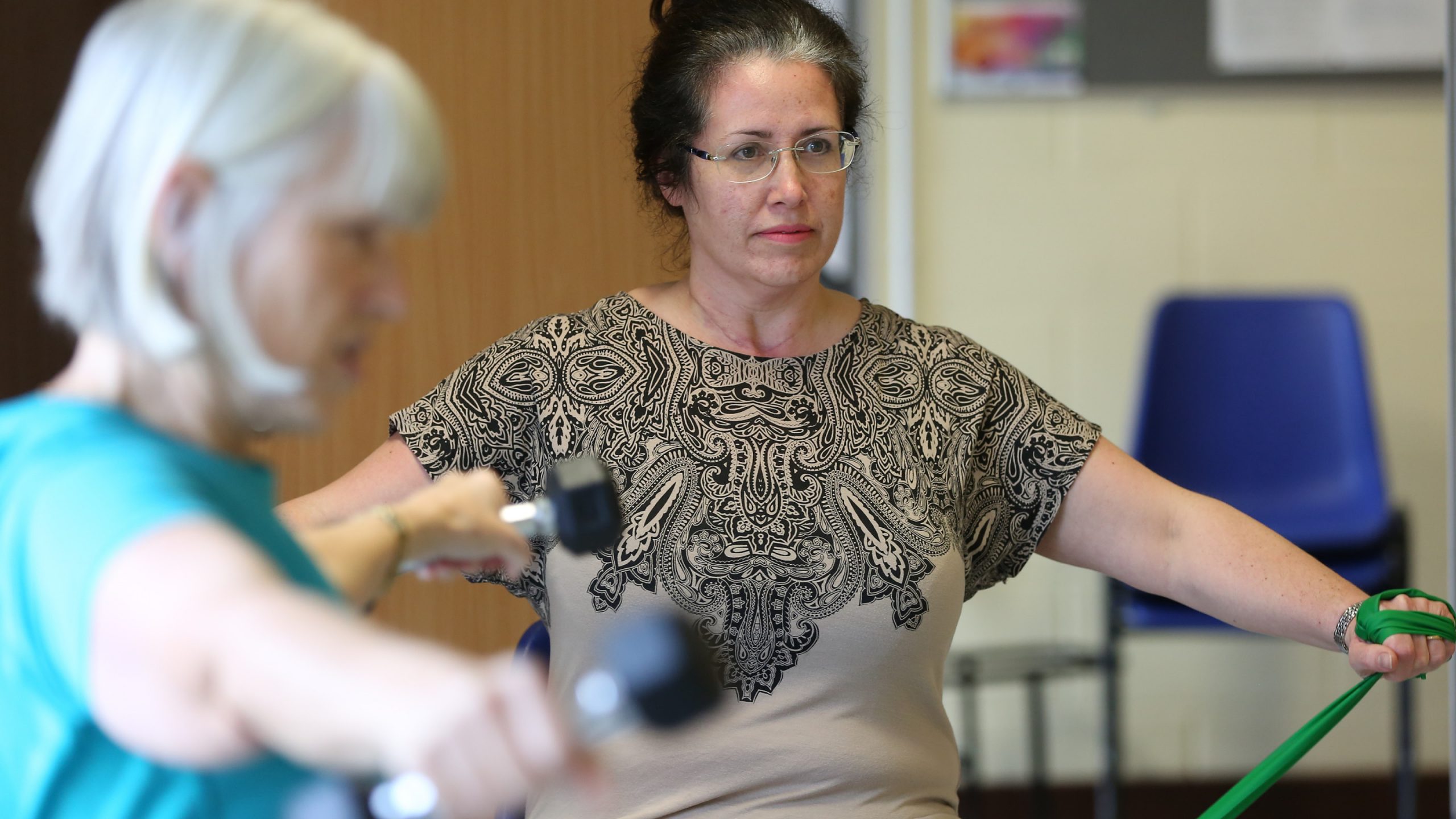 Brighter Outlook
Being physically active can help you prepare for cancer treatments, help manage the side effects of treatment and support your recovery. Our Brighter Outlook physical activity sessions and support is there to help you through your cancer journey.
If you have been diagnosed with cancer, our specialist activity coaches can help you.
What do sessions involve?
Indoor and outdoor circuits, seated exercise and yoga.
Activity classes via Zoom to help you keep active at home.
One-to-one support to design a programme of appropriate exercises for you to complete independently.
A running group for those who want to continue outside of the ten-week programme.
Prehabilitation
Prehabilitation is the opportunity to get yourself as fit as possible, physically and mentally, before surgery or other treatments. Appropriately preparing yourself and your body will help you to tolerate surgery and treatments better and will help you to recover more quickly and effectively.
Brighter Outlook is funded by East Sussex NHS Clinical Commissioning Group, Brighton & Hove NHS Clinical Commissioning Group, Surrey & Sussex NHS Cancer Alliance and is supported by MacMillan Cancer Support.
Referrals
You can refer yourself, or someone from your cancer care team can refer you. Once we have received your referral, someone from the team will be in touch to arrange an appointment to discuss your circumstances.
To speak to someone and find out more information or to refer yourself, please click the button below.
Safeguarding
Brighton & Hove Albion Foundation is committed to safeguarding and ensuring the protection of all children, young people and adults. We view our responsibility for ensuring the welfare and wellbeing of all children, young people and adults who engage in our activities as our highest priority.
Get the latest news
Keep up to date with all the latest from Brighton & Hove Albion Foundation. Sign up for our newsletter here.