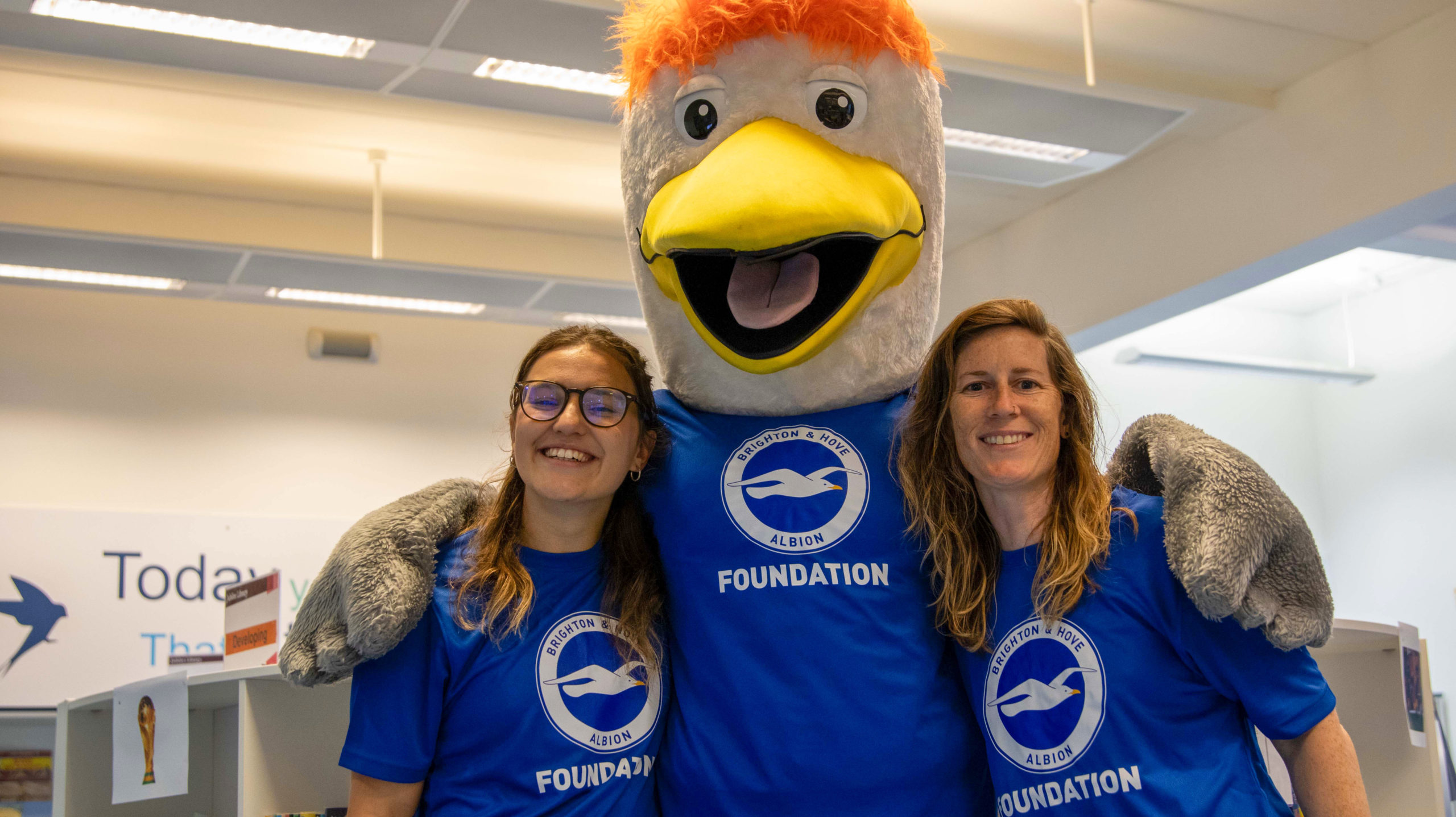 We are the official charity of Brighton & Hove Albion Football Club.
For more than 30 years we have been using the power of football to engage and inspire people to make good life choices and help reduce inequalities in our local communities in Sussex.
We deliver award-winning educational and outreach programmes that improve people's wellbeing, supports learning and offers inclusive opportunities for everyone to get active and play football.
Our vision and values
We are committed to a vision to see lives changed in our communities through the power of football. We believe that we will achieve this by helping people to get active, learn new skills and live well in our communities.
Our work is values-driven and guided by the following TEAM Brighton values that all staff commit to:
Treat people well
Exceeding expectations
Aiming high
Acting with integrity
Making it special
What we do
Football is a global game that connects communities and cultures. It has the ability to unite people in a powerful way. For more than 120 years, football clubs have acted as anchor institutions within local communities. Local football clubs offer an important sense of belonging and identity.
But football isn't just a game. It can be a powerful tool to breakdown social, cultural, physical and mental barriers.
We exist to change lives through football. We recognise football's unique reach and ability to connect and empower people to change their lives for the better.
We work together in the community with local partners to deliver some key objectives:
Football participation
Together, we will increase and diversify participation in football to get more people active.
Education and employability
Together, we will increase educational achievement, life skills and access to qualifications and work.
Community wellbeing
Together, we will increase physical and mental wellbeing, reduce inequalities and strengthen local communities.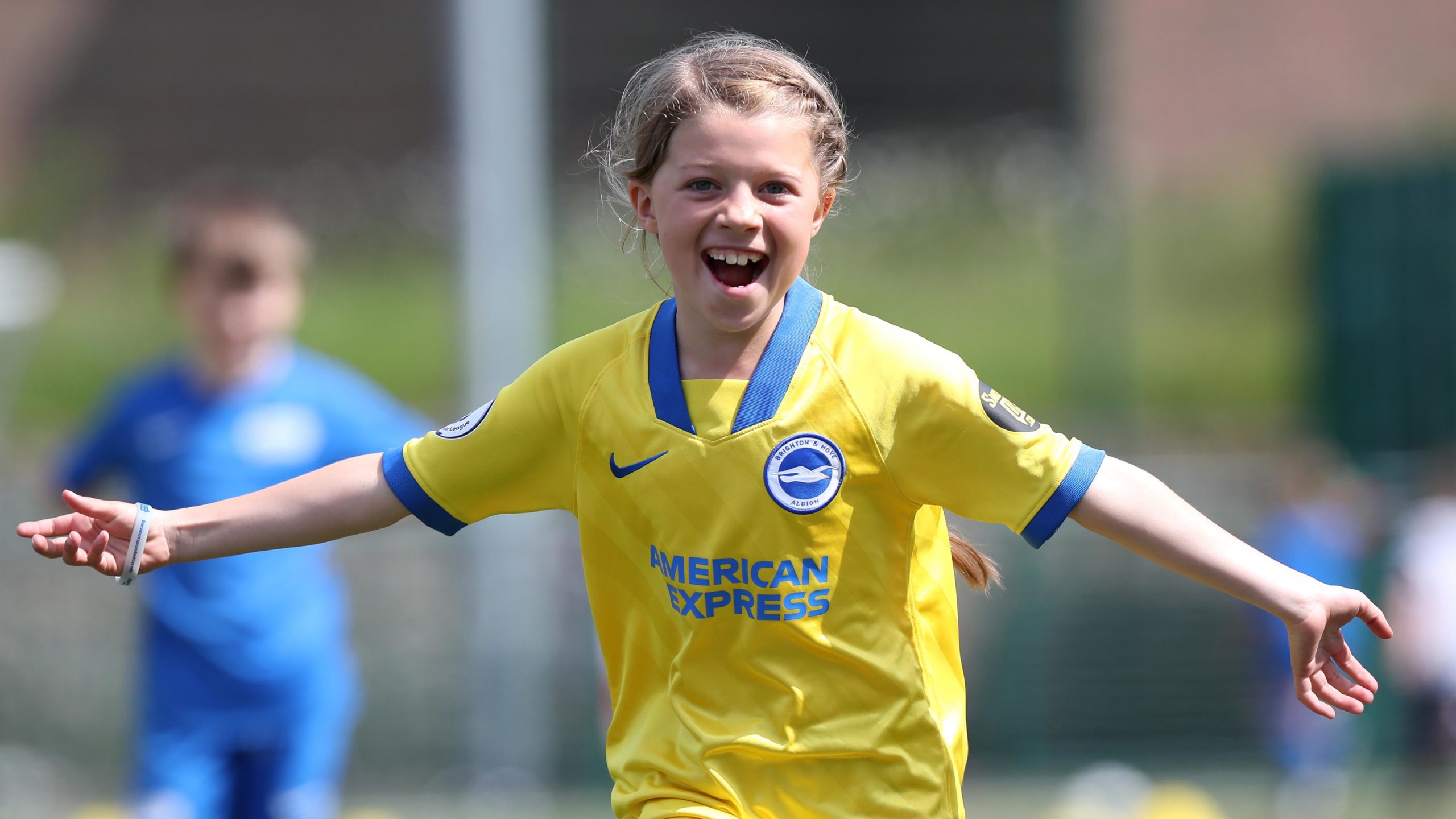 Help us support more young people
We believe that every child and young person should have the chance to participate, achieve and succeed.
Everything we do is focused on helping young people to believe in themselves and reach their full potential by creating accessible opportunities, supporting them in their education and building confidence and healthy habits.
You can help us to make an impact and support more children and young people by becoming a Community Champion.
Find out more by clicking below.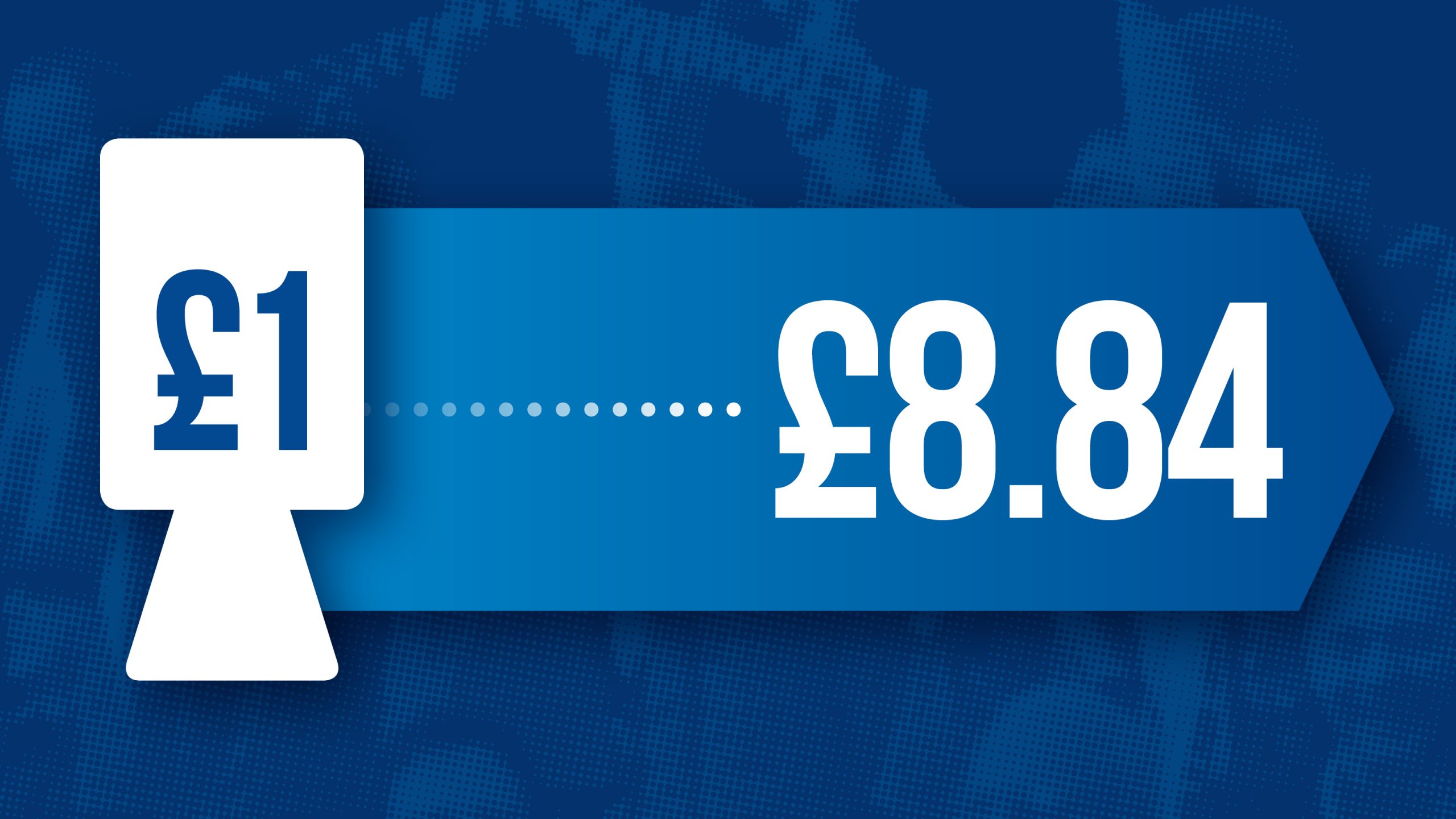 Our social impact
For every £1 invested in our programmes we generate £8.84 of social value.
This has been calculated through the Social Value Bank to estimate the economic and social contribution that Brighton & Hove Albion Foundation makes to Sussex.
This means that over the past five years we have created £140 million worth of social and economic impact locally.
Over 5,000
children benefit from our regular football sessions
Over 1,000
people with a disability participate in our programmes
Over 150
schools are supported with our education activity
Patrons and ambassadors
We are supported by a committed group of patrons and ambassadors from Brighton & Hove Albion who help champion the work and impact of the charity in the local community.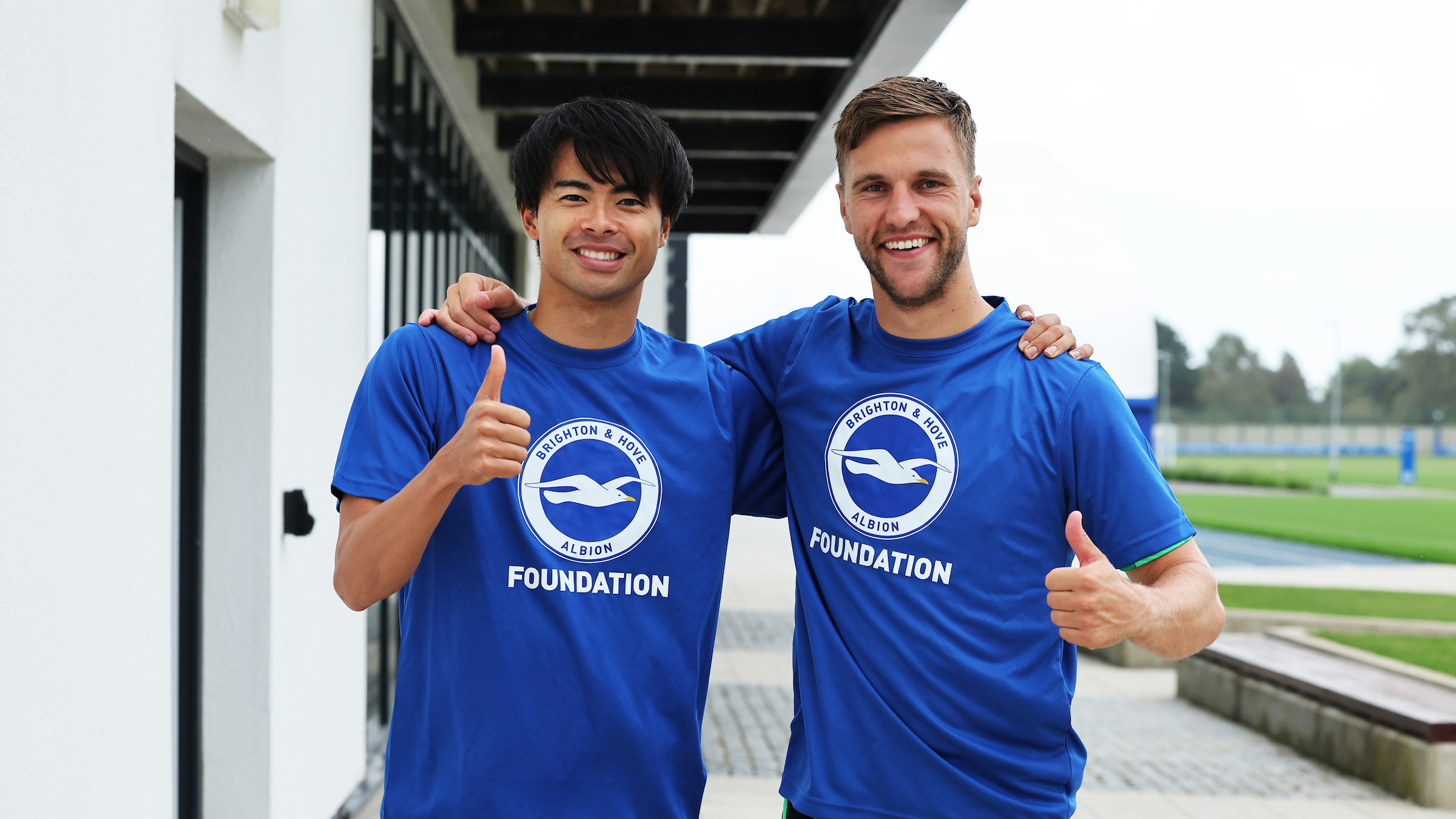 Ambassador
Kaoru Mitoma
Kaoru Mitoma is an official player community ambassador for the BHAFC Foundation, for the 2023/24 season. Kaoru made his debut for the Albion in 2022 and quickly became firstly a fan favourite, and then an international star.
"This is an amazing club, and when I learned about the great work the club's charity does, I knew I wanted to help," Kaoru said.
"I'm very happy to be the Foundation's community ambassador and I think everyone should support this amazing charity."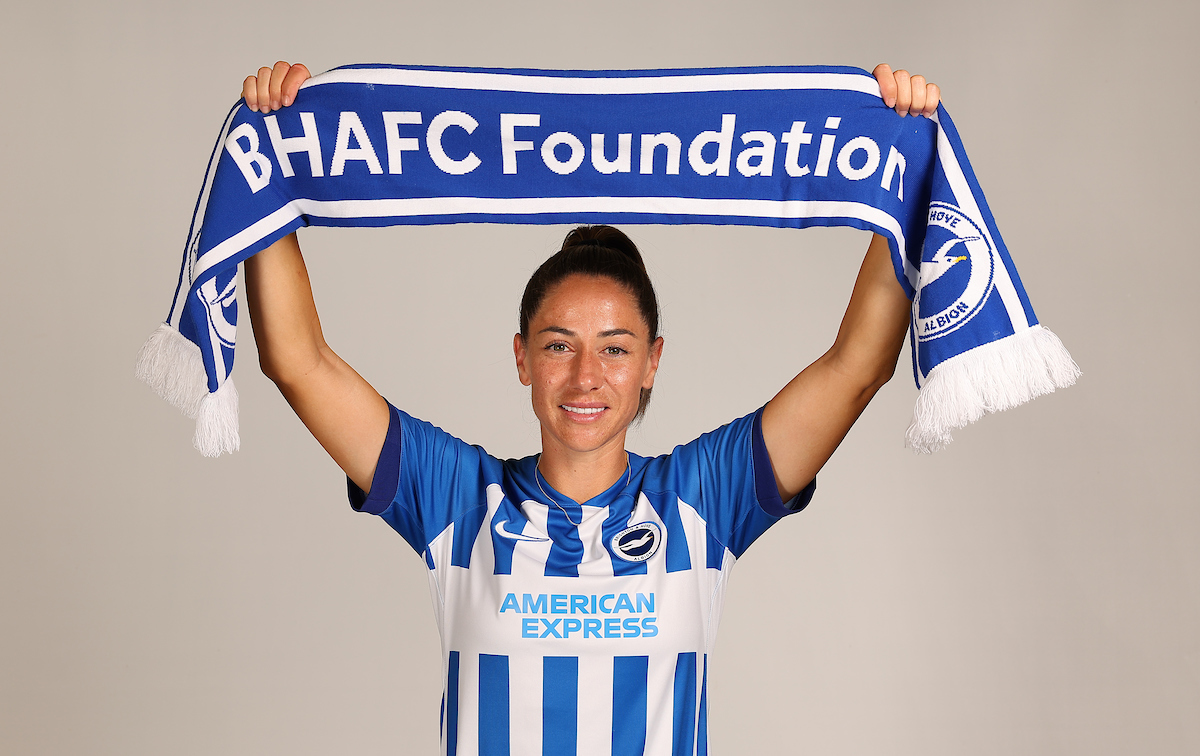 Ambassador
Vicky Losada
Vicky Losada, a graduate of Barcelona's La Masia academy, joined the Albion in the summer of 2023.
"I can't wait to get started as a community ambassador," she said, "In my career I've seen how important football can be to the local community.
"Football can change lives and I am proud to be a part of it."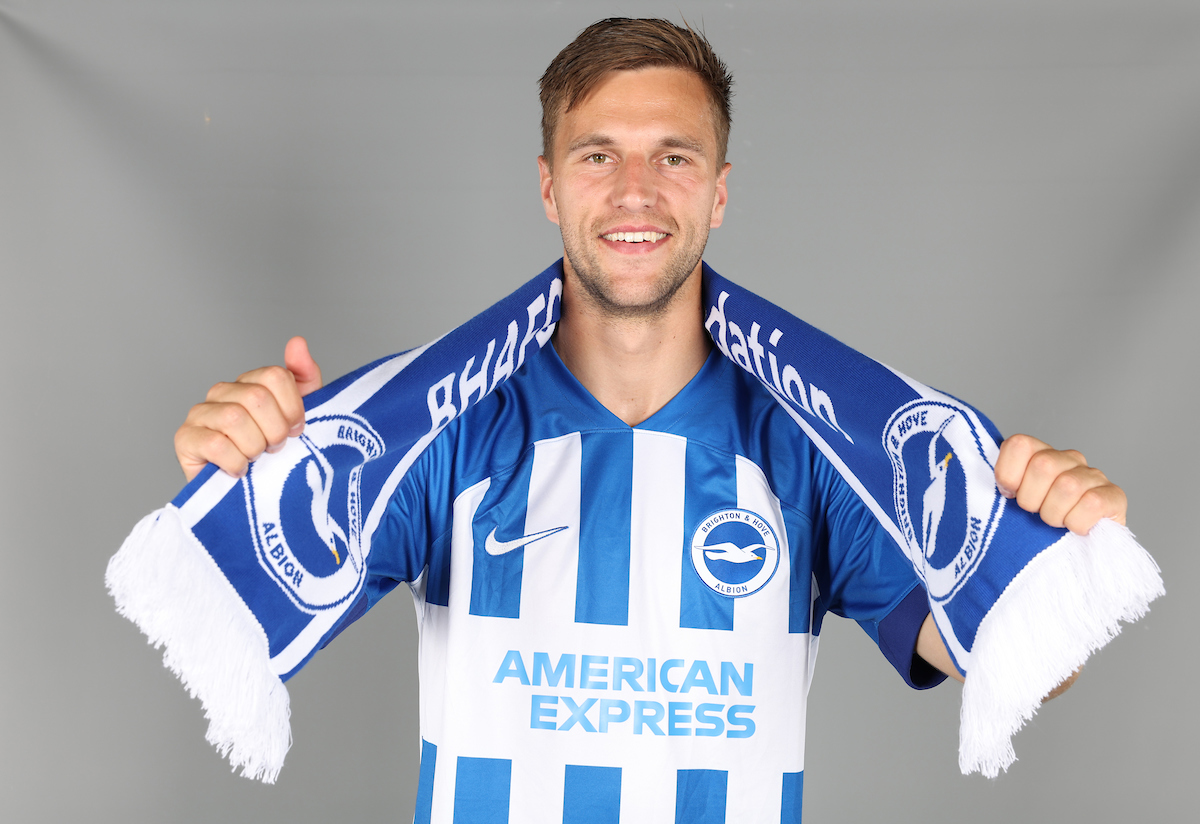 Ambassador
Joel Veltman
Joel celebrates his second season as player community ambassador, having already represented the Foundation in the 2022/23 season. He joined the Albion in 2020 and has become an integral part of the team, playing more than 100 games for the Seagulls.
"I'm really excited to be community ambassador for another season," Joel said, "last year I met so many great people in the community, and I'm looking forward to meeting even more.
"I saw first hand the great work the Foundation do, and I'm proud to be a part of it."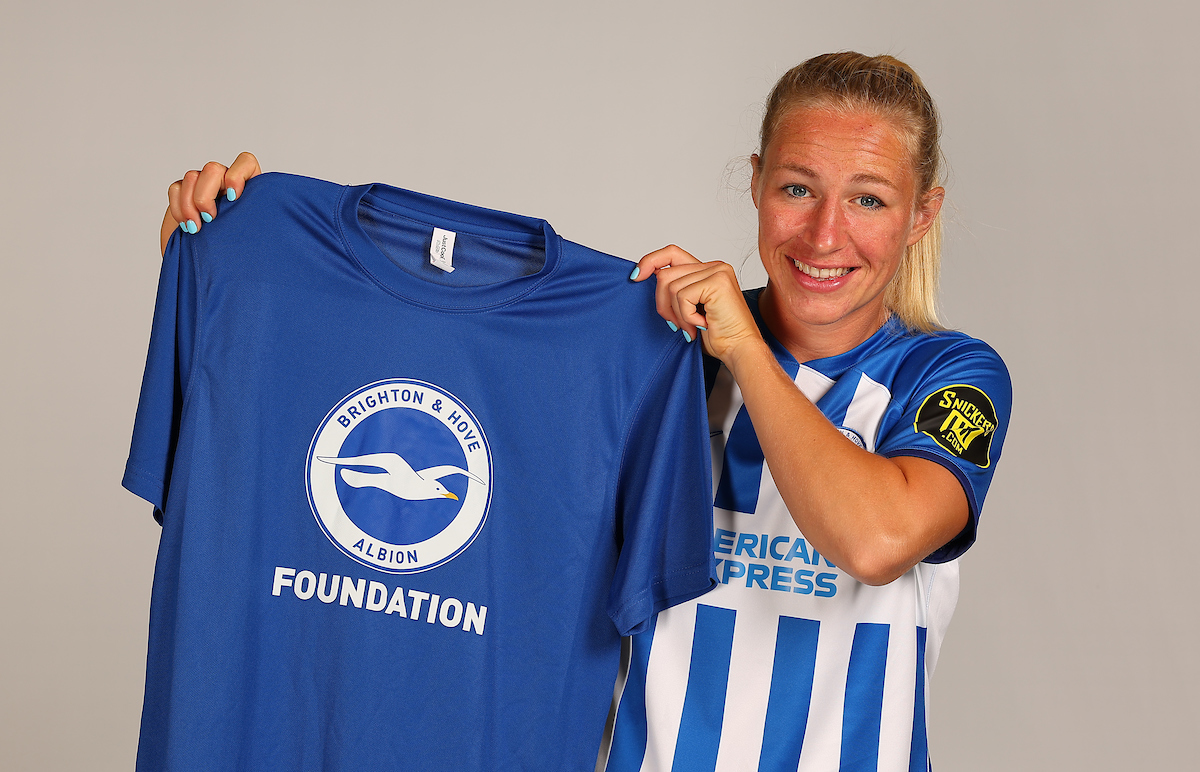 Ambassador
Pauline Bremer
Champions League winner Pauline Bremer arrived at the Albion in 2023, joining from German side Wolfsburg.
"I'm honoured to be an official community ambassador for the Foundation. I've heard all about the work they do, especially with young people, and it will be great to get out and meet as many people as I can," she said.
Governance and leadership
We have an experienced board of trustees and senior management team, led by chair of trustees Martin Perry and chief executive officer Matt Dorn.
The board of trustees includes Carina Bauer (chair), Lee Cooper, Zoe Johnson, Paul Mullen, Rose Reed, Judith Richards and Sarah Sheehan.
To read our latest annual trustees' report and accounts download below.