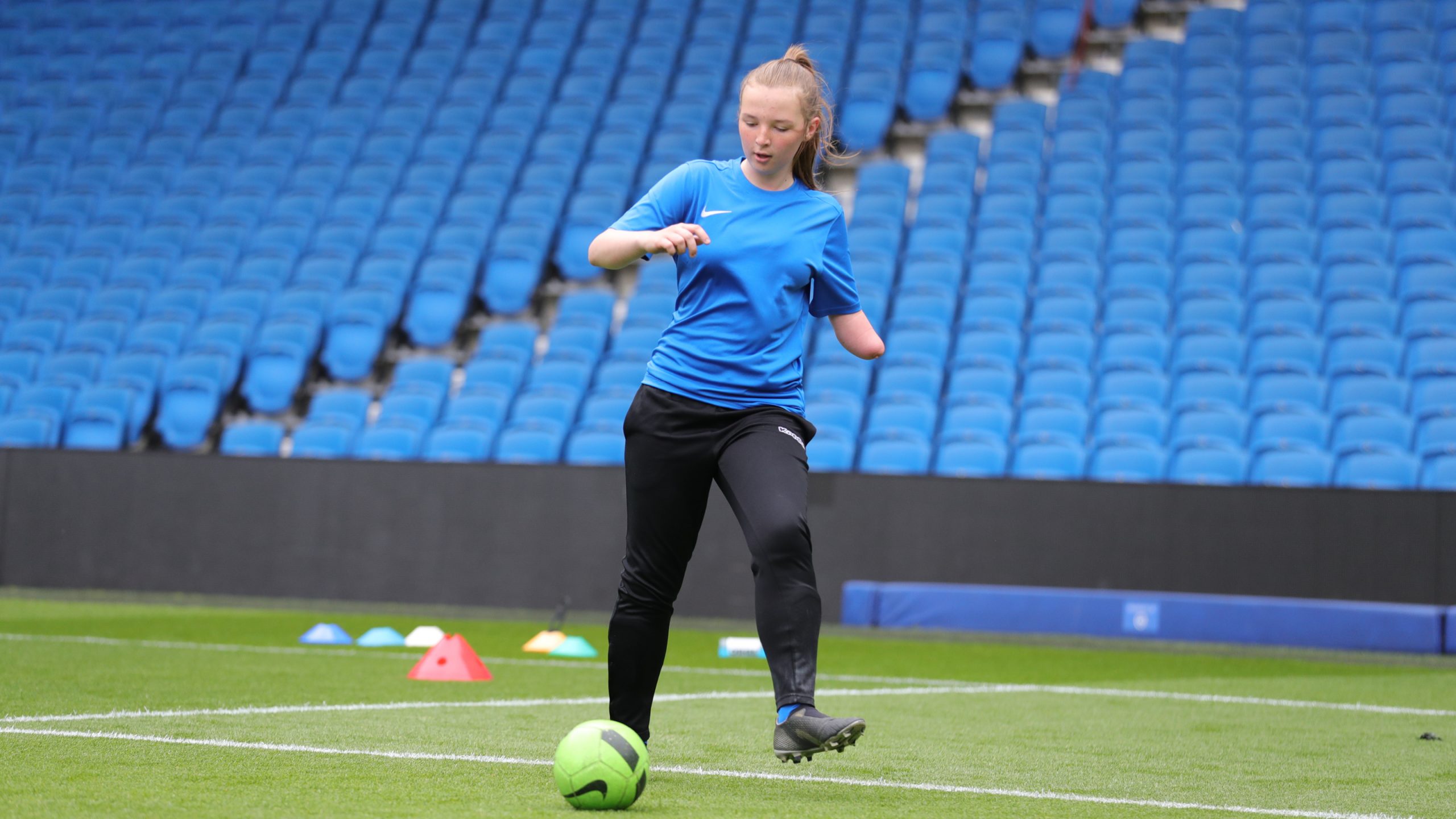 We are the largest provider of football opportunities for people with a disability in Sussex – giving people of all ages and abilities the chance to take part in fun and competitive sport.
We host weekly invitation-only adult sessions in East and West Sussex for players who want to develop and improve their football in a high-performance environment.
FA regional talent programme
We also operate two FA regional talent programmes – including a talent hub for players who are partially-sighted, deaf or have cerebral palsy, where they receive expert coaching in futsal. This forms a key part of the FA's national pathway and offers local players the chance to progress to represent their country.
In addition, we also provide an FA talent support programme for players who are blind, with one-to-one coaching for locally based players.
Disability-specific teams
We have several disability-specific teams, including some competing at regional and national level. All our squads, except for our powerchair teams, train regularly at Brighton & Hove Albion's American Express Elite Football Performance Centre in Lancing.
Our roster of teams includes:
Brighton & Hove Albion Amputee FC
Brighton & Hove Albion Cerebral Palsy FC
Brighton & Hove Albion Powerchair FC
For more information on our disability pathway programmes and national teams please call 01273 668590 or contact us by clicking below.
Safeguarding
Brighton & Hove Albion Foundation is committed to safeguarding and ensuring the protection of all children, young people and adults. We view our responsibility for ensuring the welfare and wellbeing of all children, young people and adults who engage in our activities as our highest priority.
Don't miss a session
Keep up to date with all the latest from Albion in the Community. Sign up for our newsletter here.