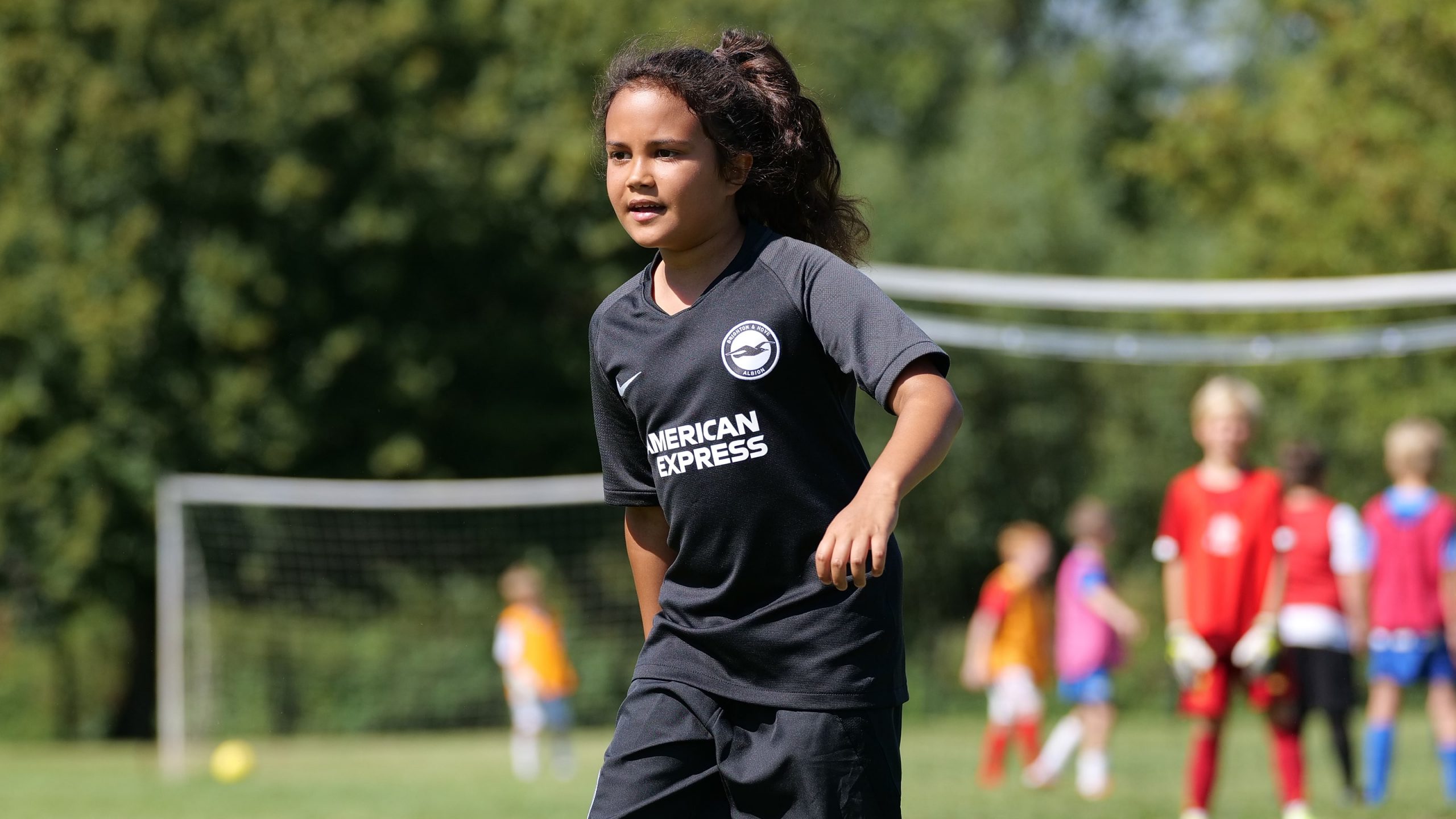 Football pathway
Our player pathway provides an opportunity for young players aged five to 16 years old who want to advance their skills and develop their footballing ability.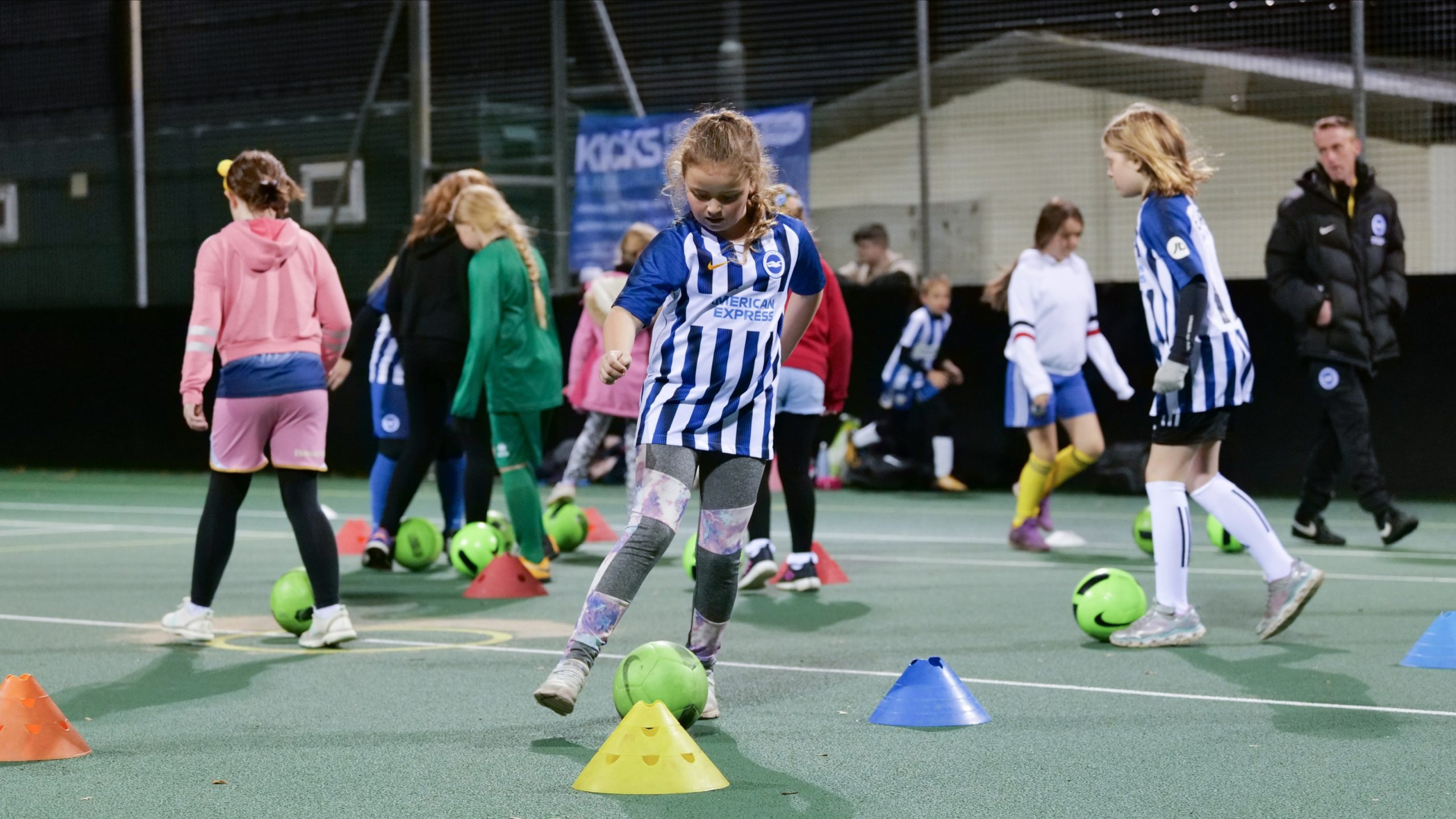 Women and girls
We are leading the way in encouraging and inspiring more women and girls to play football. Thousands of women and girls play regular football at one of our sessions throughout Sussex.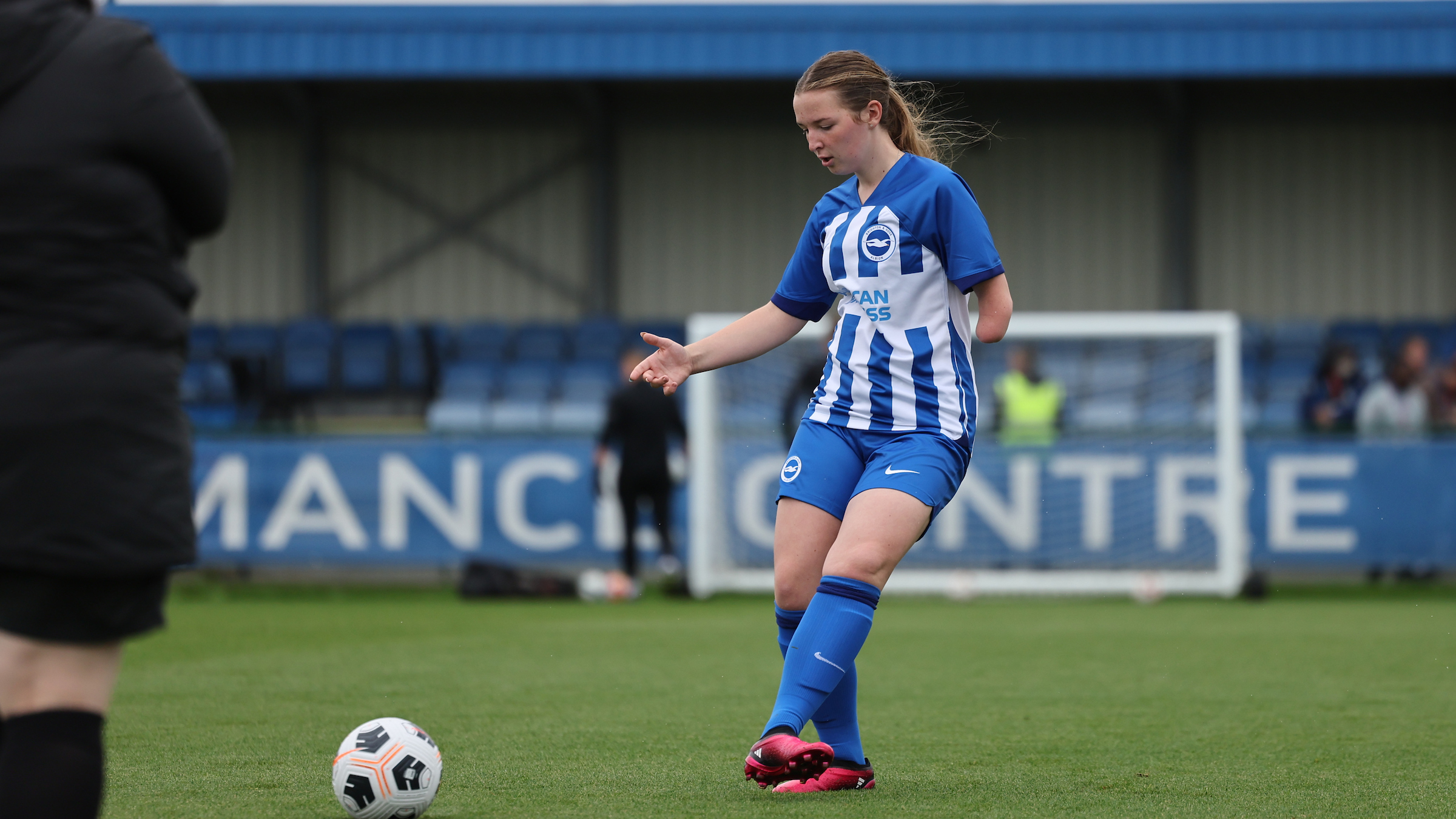 Disability pathway
We are the largest provider of inclusive football opportunities for people with a disability in Sussex – giving people of all ages and abilities the chance to take part in fun and competitive sport.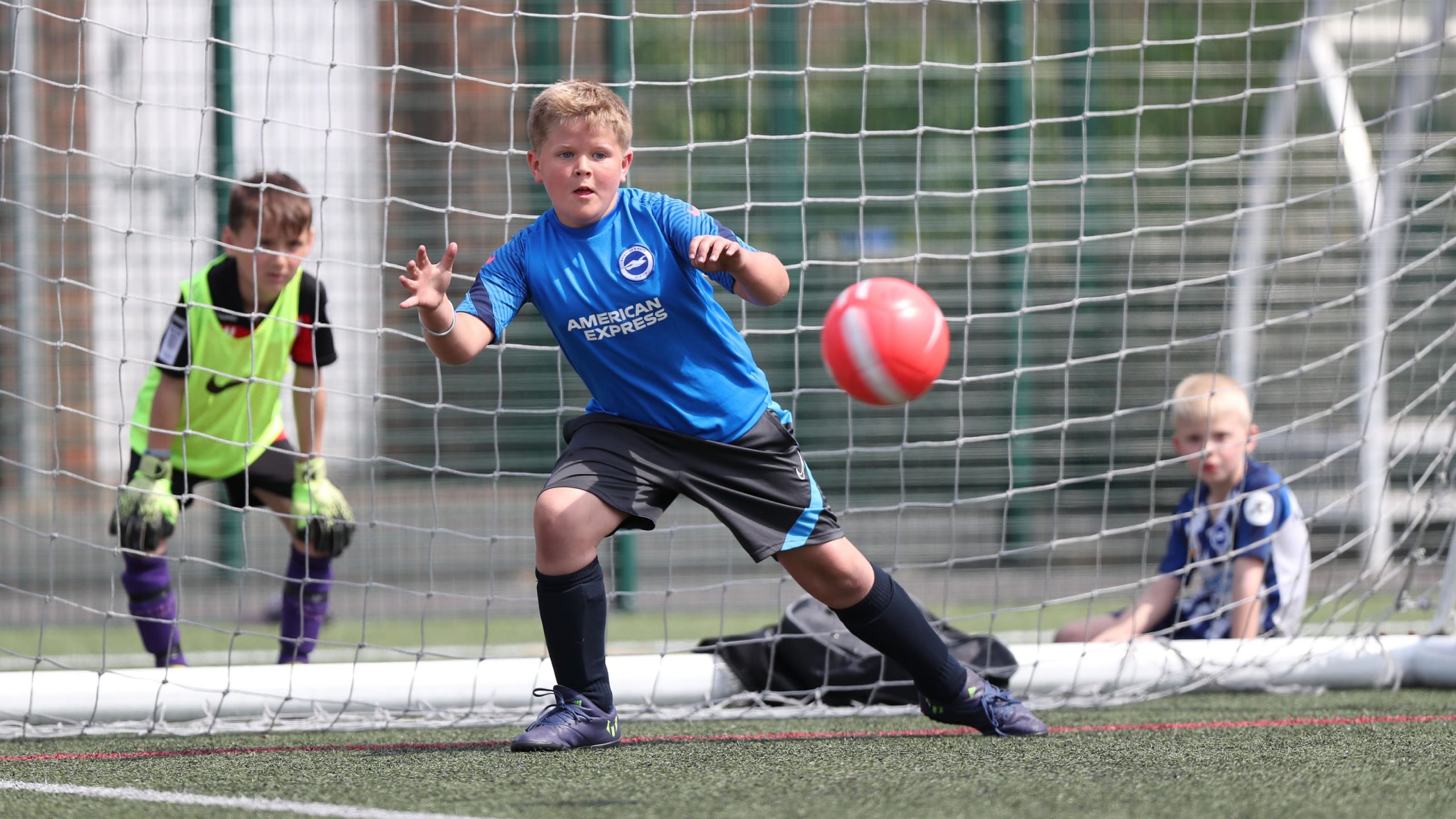 Goalkeeping
We support young goalkeepers to develop their skills within our pathway centres.  Our qualified coaches deliver sessions to improve players handling, positioning, distribution and decision making.
Safeguarding
Brighton & Hove Albion Foundation is committed to safeguarding and ensuring the protection of children, young people and adults. The charity accepts its responsibility for safeguarding and ensuring the welfare and wellbeing of all children, young people and adults who engage in our activities.
Don't miss a session
Keep up to date with all the latest from Brighton & Hove Albion Foundation. Sign up for our newsletter here.