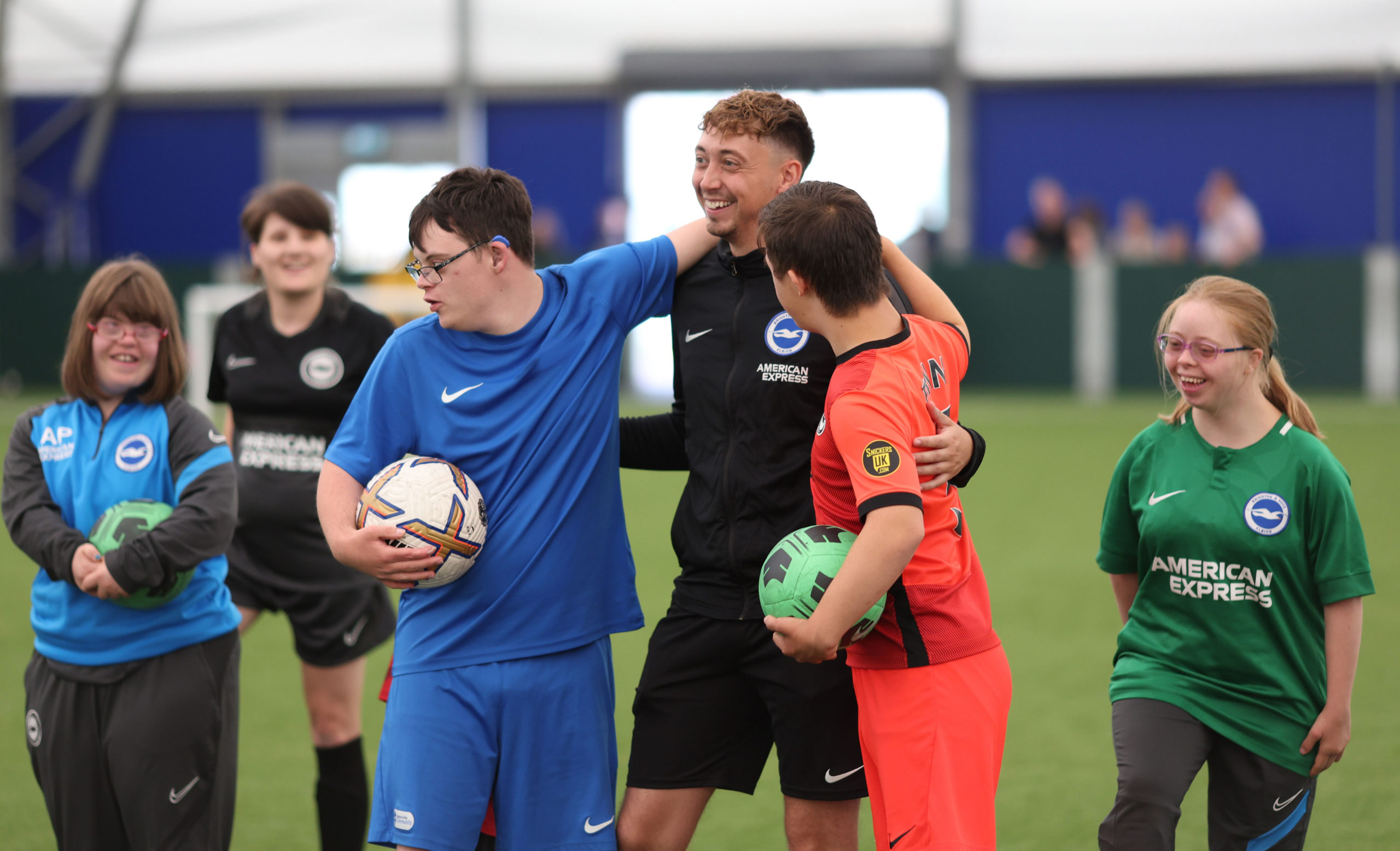 Membership programme
We provide inclusive football sessions for players with a disability at venues throughout Sussex. These sessions are open to anyone with a disability who is aged five and over who wants to play regular football. All the sessions are for members only.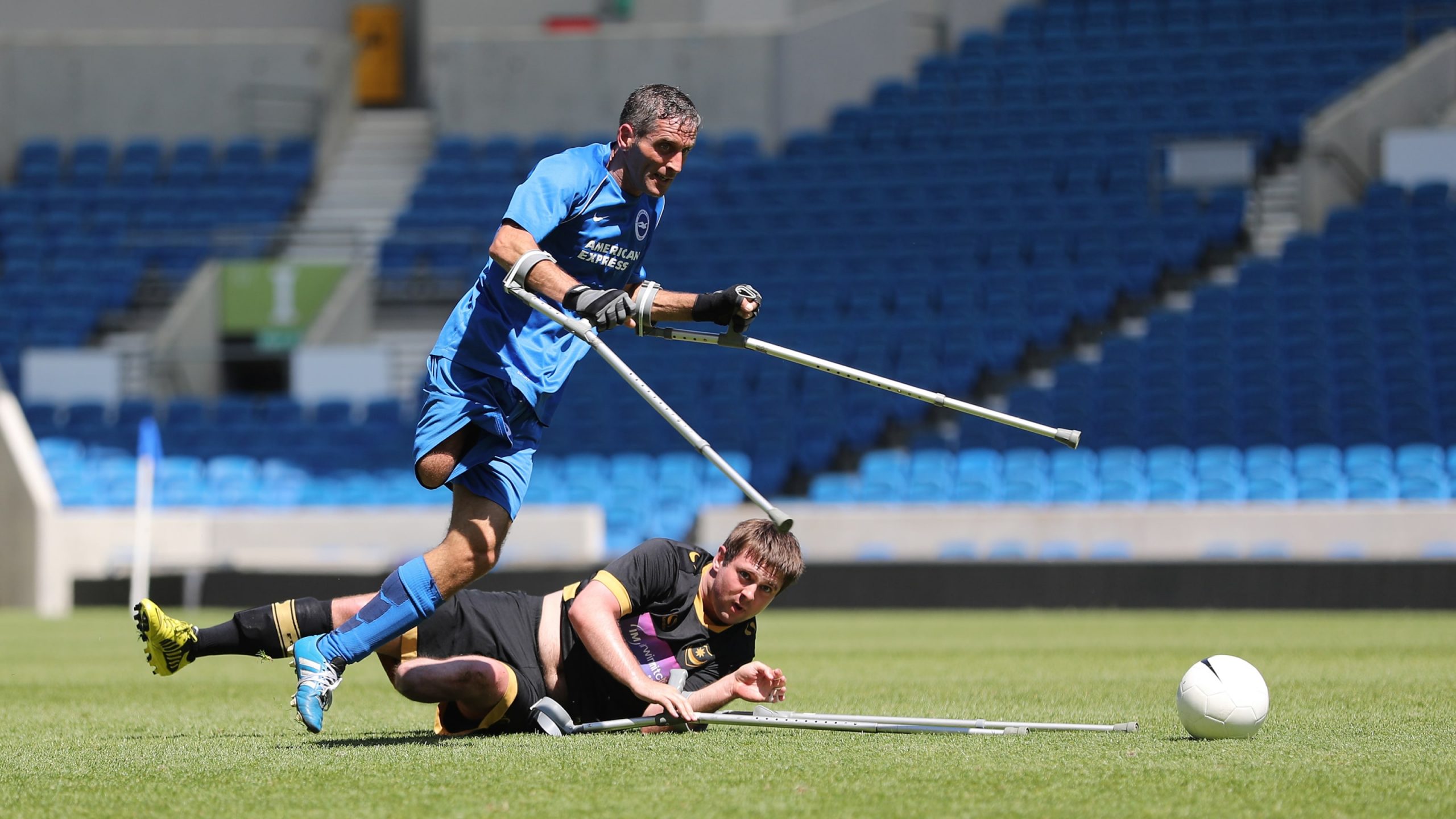 Brighton & Hove Albion Disability teams
Our disability-specific teams compete at regional and national level. All of our squads, except for our powerchair teams, train regularly at Brighton & Hove Albion's American Express Elite Football Performance Centre in Lancing.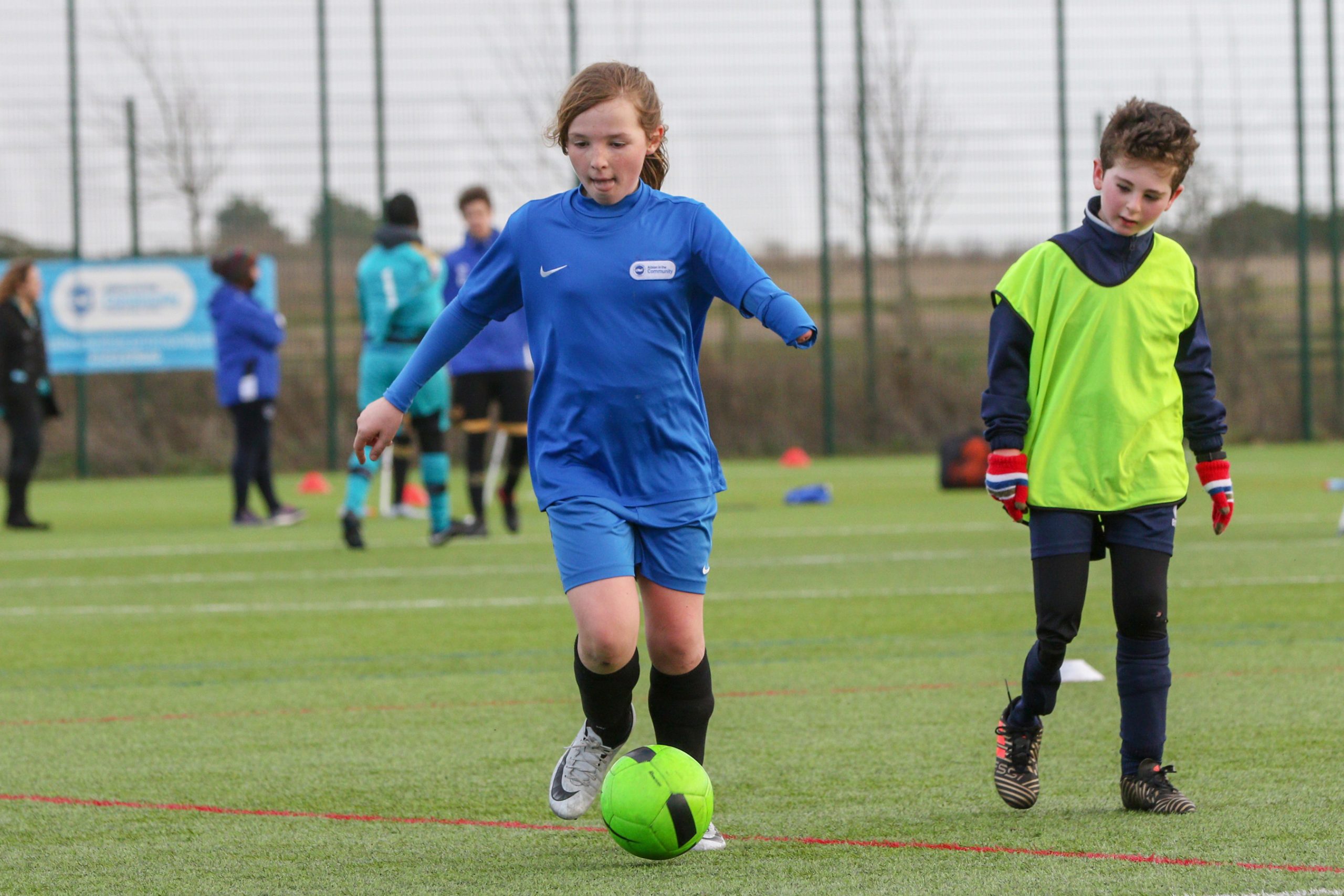 Disability Football League
We have a number of inclusive pan-disability teams taking part in the Sussex Disability Football League. Anyone who has a disability is welcome to join us and represent Brighton & Hove Albion FC in regular competitive fixtures (not including wheelchair/Powerchair football). We have teams in three age brackets: 8-12, 12-16, and adults.
If you have any questions, contact us by clicking below.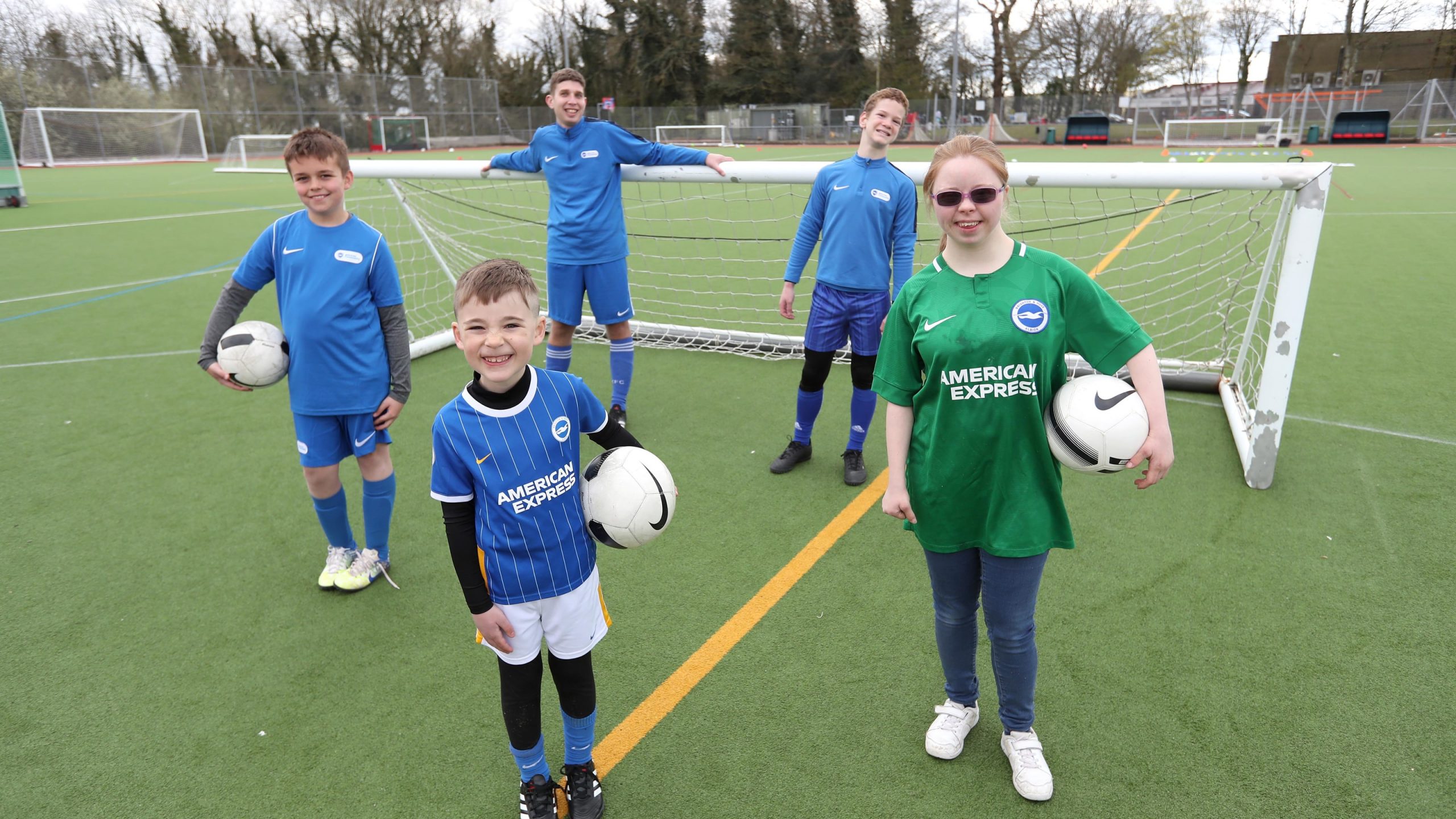 Timetable
Throughout the year we run several weekly and holiday football sessions for people with a disability. The sessions are disability-specific and inclusive for people of all ages at venues throughout Sussex.
Our disability-specific football sessions take place every Monday, Tuesday, Friday and Sunday and our inclusive sessions happen every Saturday.
Safeguarding
Albion in the Community is committed to safeguarding and ensuring the protection of all children, young people and adults. We view our responsibility for ensuring the welfare and wellbeing of all children, young people and adults who engage in our activities as our highest priority.
Don't miss a session
Keep up to date with all the latest from Albion in the Community. Sign up for our newsletter here.