11 August 2023
Brighton Half Marathon 2024 (SOLD OUT)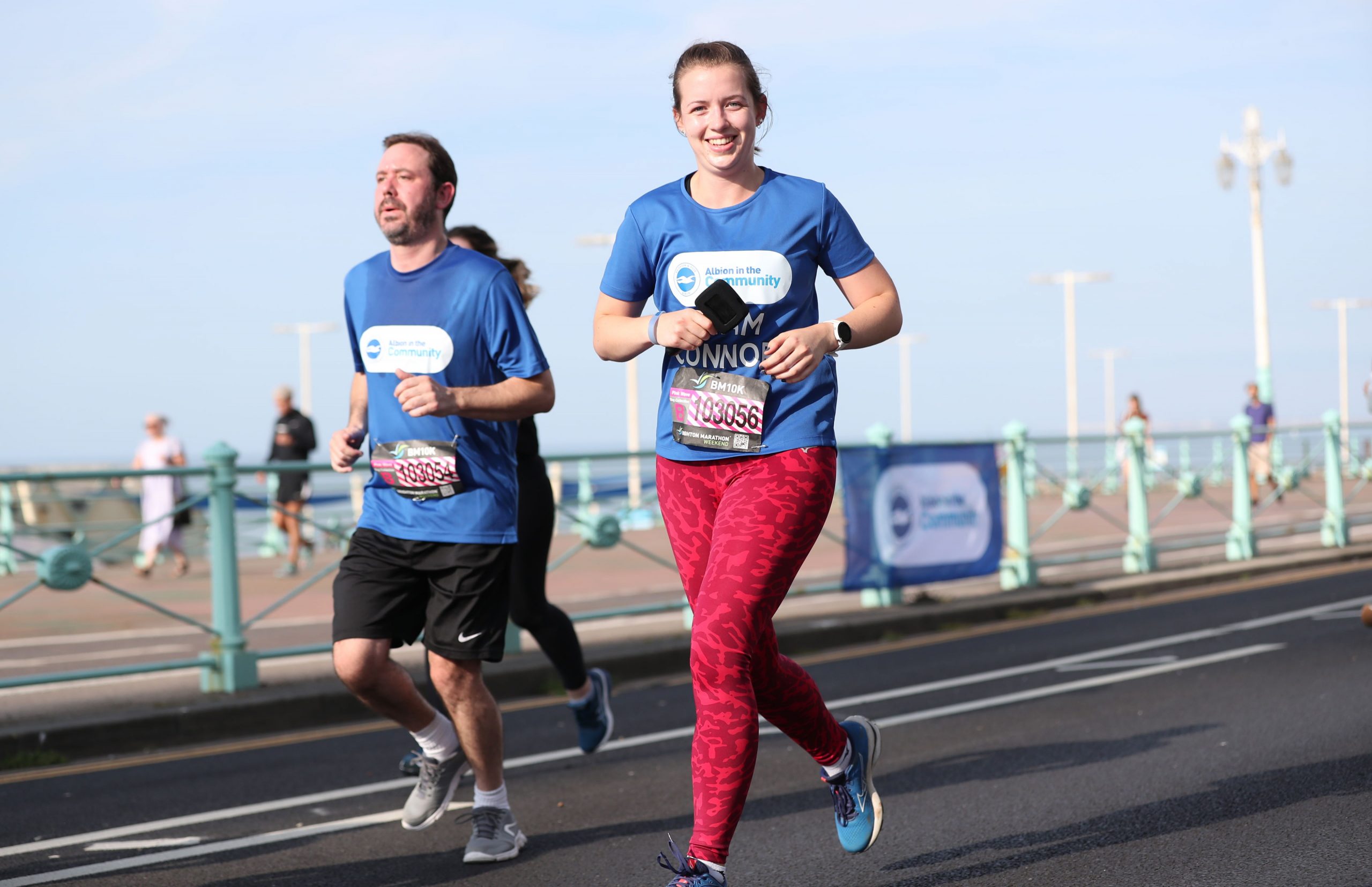 Sunday 25 February 2024
Take part in Brighton Half Marathon and help change lives across Sussex
Join us at the happiest 13.1 mile race on Sunday 25 February 2024. On this fast, flat route you'll experience Brighton's famous landmarks and a buzzing seafront finish.  
We have a limited number of places available for this event. If your application is successful, the registration is just £25 when you commit to fundraising £250. The money you raise will help children in disadvantaged areas to take part in sports, make new friendships and learn new skills.   
By joining BHAFC Foundation's team, you'll receive:  
– A technical BHAFC Foundation running vest, and iron-on letters to personalise with your name. 
– An invitation to a pre-race event where you can learn more from experts about nutrition and training tips to help you prepare for the big day.
– Motivation along the route from our BHAFC Foundation cheer volunteers to support you across to the finish line. 
– Dedicated help and advice with your fundraising to help you hit your target.
Got your own place in the Brighton Half Marathon?
If you've already purchased your own place then we'd love for you to join the team and raise funds for BHAFC Foundation. You'll receive all the benefits above for taking part.  
Date and time
Sun, 25 February 2024
09:30 - 12:00
Location
Madeira Drive, Brighton
IMPORTANT: All places have now been filled. If you'd like to join the waiting list, please email fundraising@bhafcfoundation.org.uk
Share