21 March 2023
AITC supports mental health for hundreds of men in last 12 months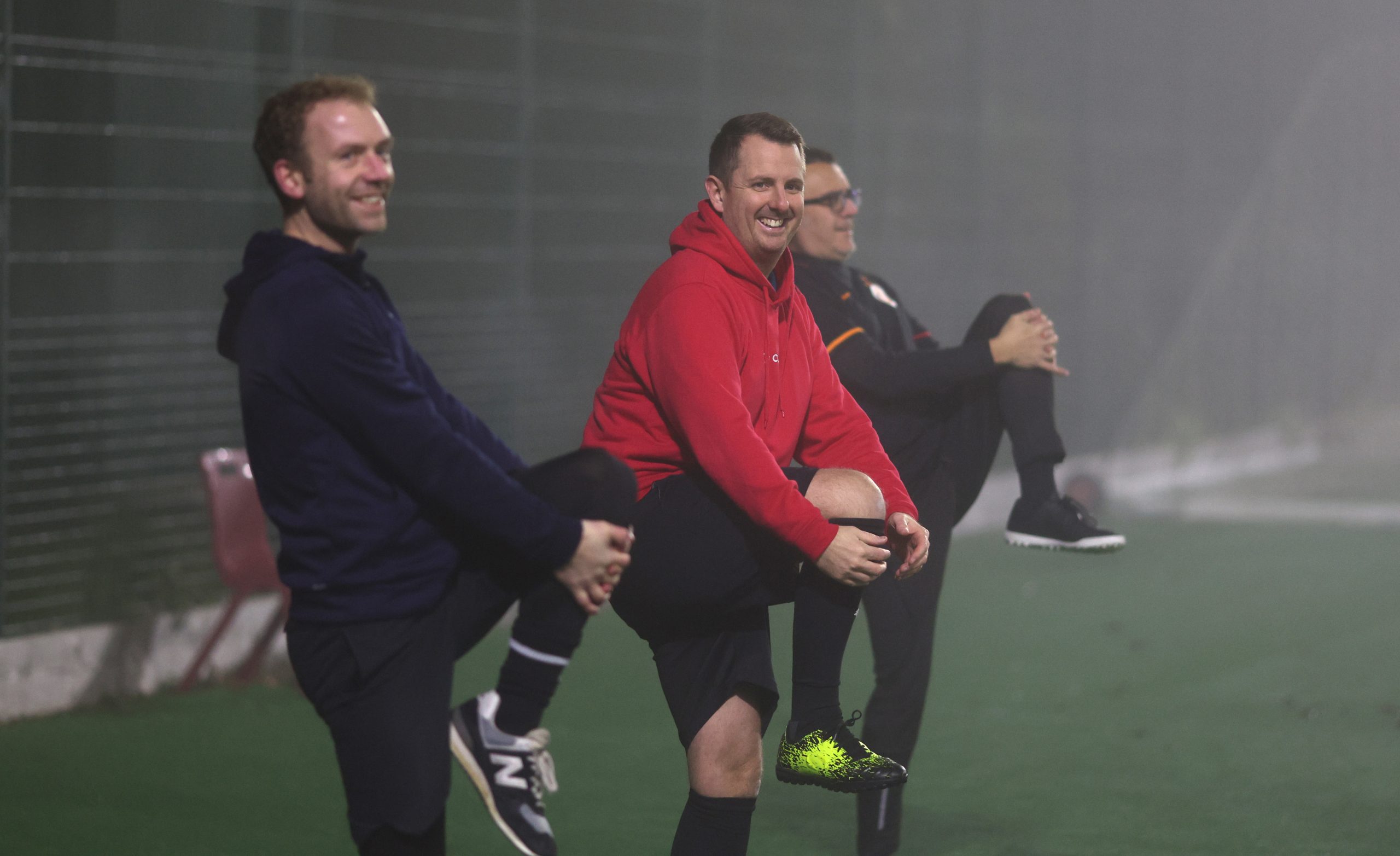 In March 2022, Albion in the Community started delivering the More Than Football programme to men across Sussex.
More Than Football was created in order to bring men together, and help support their mental health through the power of football.
Men aged 30-50 meet up every week to have a friendly kick-about and a group talking session.
Through the common interest they all share in football, the group support each other and make friends for life.
Since 2022, hundreds of men across Sussex have benefitted from the programme.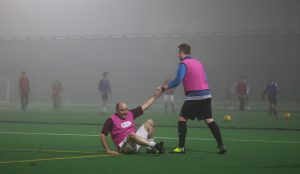 Over the past year More Than Football has had 13 groups all over East and West Sussex – from Chichester in the west to Hastings in the east.
Since its launch last year, we've held 101 sessions for more than 230 men.
By all measures, the programme has been a huge success. An AITC coach will supervise each course for 10 weeks, but a lot of groups have decided to stay together and organise sessions by themselves at the end of the 10 weeks.
What do the participants have to say about it?
We have received so much amazing feedback from the men who took part in More Than Football.
Mike, from Worthing, joined More Than Football to help him cope with his upcoming radiology for prostate cancer.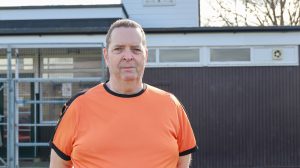 "What a fantastic bunch of people! They made me feel so welcome, being so friendly and messaging me really supportive things," Mike told us.
"One of the guys texted me: 'Mike, if you need anything, you know where we are, give me a call any time.'
"People in grassroots football like this are all decent human beings. If you need help, they'll give you help.
"All the guys down there are fabulous.
"You realise that all the blokes down there are amazing, and we've all just got different burdens we can help each other bear.
Meanwhile Benjamin, from Storrington, joined More Than Football after suffering a serious leg break a few years prior, having been told he might never play again.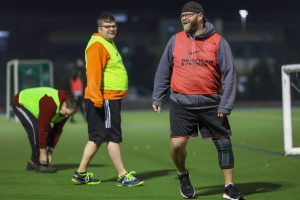 "My endorphin levels are through the roof after I play and now Thursdays are something I have to look forward to each week," he told us.
"It gives me that purpose to help others, play well, and get myself through another 24 hours. If I could play more or do more to help individuals I would in a heartbeat.
"It's also a new community of people to be involved with, all from different backgrounds who each have their own stories to tell, a large friendship group has formed off the back of this Storrington group, something that would not have happened otherwise."
Friends Charlie and Jack both attend More Than Football in Eastbourne. Charlie joined the programme to help support his mental health, after his best friend was killed in a car crash out of the blue.
"I was suffering mentally so I joined here, and it's been so good. Socially, for my fitness, and just helping me get out of the house," Charlie said.
Jack, meanwhile, was new to the area and was struggling to meet new people after lockdown. He joined More Than Football and instantly found a great group of friends.
"We all have a bit of banter and everyone is really supportive.
"It doesn't matter what level of footballer you are, everyone's down here to have a good time, get fit, and spend time with people."
There are countless stories just like these that we get told every week from More Than Football participants.
To find out more about the programme, visit: https://bhafcfoundation.org.uk/community-wellbeing/supporting-your-wellbeing/mental-wellbeing/
This article was written when our name was Albion in the Community. As of August 1 2023, we are the Brighton & Hove Albion Foundation.
Share